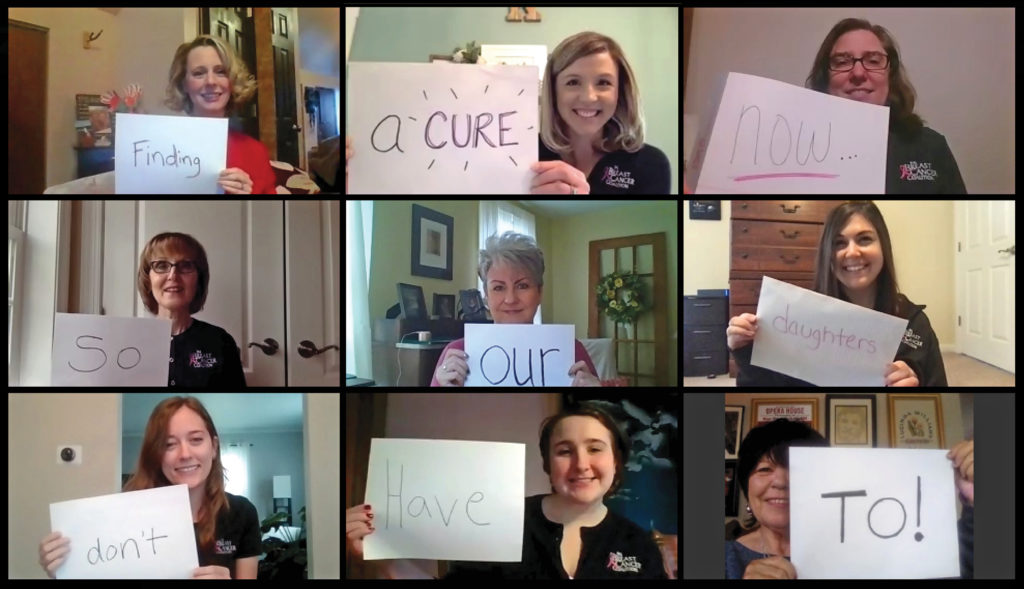 Breast cancer does not stop during a pandemic. Neither does our commitment to support and represent women across the state. Thanks to your incredible dedication to our cause, we are able to continue providing services, even virtually, to newly-diagnosed women, survivors and researchers at this difficult time.
PBCC Executive Director Jennifer Pensinger recently appeared in CBS21's Women at Work series, sharing the support we offer including our Friends Like Me care package program, which reaches more than 1,200 women each year in PA.
Click hereopens VIDEO file to watch the Women at Work story on CBS21.
Click here to request a Friends Like Me care package.