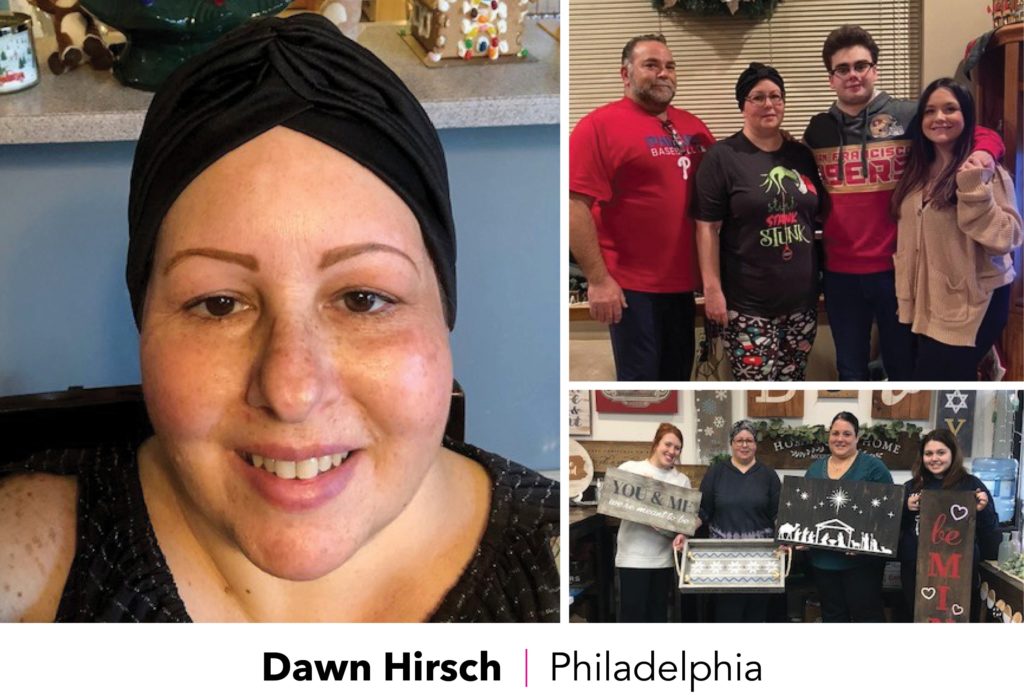 In 2019, I was being treated for allergies and about to start allergy shots. I had a feeling something wasn't right so I went back to my primary and expressed my concern. Fortunately the nurse practitioner listened to my concerns and had me see an ear nose and throat specialist. He couldn't see anything but did scans because of my medical history. My previous diagnosis was 1/2012. Thank God he did because I had metastatic breast cancer in my bones, lungs, and lymph nodes. Ironically not in my breasts. I am currently taking Ibrance, I get monthly Fasoldex shots and Xgeva every three months.
Without my family, community, and other cancer patients I would never be able to do this. It takes a village to get through this illness for so many reasons, daily needs, medical assistance, financial help, mental stability, even someone to talk about how to process this life-changing diagnosis.
For me, finding groups like the PBCC, Unite for Her, Making the Breast of It podcast, and Facebook groups for metastatic breast cancer was life-saving. I could learn about all things relate to my current situation. I didn't feel alone. I had a community who understood what I was going through and helped me with solutions or advice.
It has been my pleasure to serve on the PBCC's Metastatic Breast Cancer Care Package Committee and to finally be able to give back to the community that has helped me so much. I feel great to be able to provide to others what was passed on to me.
What are you most proud of?
I'm proud of my ability to speak up for myself. Also to be able to help other people with cancer. It's a group no one wants to be in but once you are you are welcomed with open arms
What are you most grateful for?
My family, my friends, and being alive. It's for those big moments like seeing my son's Graduation to little things like late night conversations with him about his future.
What do you want other women to know who are newly diagnosed with metastatic breast cancer?
You are not alone. There is help and support for everyone for every issue or problem you may encounter. More importantly, you did nothing wrong. No matter how hard you try to find the answer of "Why me?" It all comes down to one thing 30% of all people diagnosed with breast cancer will develop metastatic breast cancer.