Individualizing Radiation Treatment in Early-Stage Breast Cancer: Choosing the Right Treatment for the Right Patient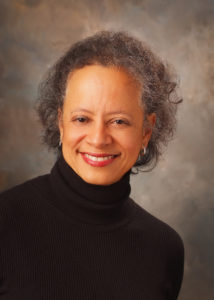 Lori Pierce, MD, FASTRO, FASCO
Professor of Radiation Oncology
Vice Provost for Academic and Faculty Affairs, University of Michigan
Past President, American Society of Clinical Oncology (ASCO)
Most women with early-stage breast cancer have a choice between breast conservation and mastectomy. The choice is a highly personal one, and when given the choice, many women choose breast conservation. Many scientific randomized clinical trials have been done which have compared outcomes following mastectomy to those following breast-conserving surgery with radiation. They have shown that women with an early-stage breast cancer that can be resected by the surgeon without cancer cells at the margins of the surgery and who don't have other areas of the concern in the breast do equally well with breast conservation with radiation as they would with mastectomy. So, women do indeed have a choice.
For those who choose breast conservation, we have learned so much through the years for how best to tailor the radiation that is needed to treat the breast based on the patient and characteristics of the tumor. For some patients, whole breast radiation is the appropriate choice, while for others, partial breast radiation is a good choice. Trials have also been conducted that have proven the effectiveness of shortened courses of radiation, from 6 weeks to 3-4 weeks, and even shorter timeframes so treatments are more convenient for patients. And for some patients with cancers that respond to endocrine (hormonal) therapies, omitting radiation altogether may result in good outcomes. These studies have been conducted around the world to help in deciding the best options of treatment; some studies are still ongoing. They all focus on finding the right treatment for patients with breast cancer and providing information that will facilitate shared decision-making.
In addition to clinical trials, work is ongoing to develop molecular gene profiles to further individualize radiation treatment for patients. Like successful molecular markers routinely used in deciding benefit or not from chemotherapy, markers are being developed to indicate tumor sensitivity to radiation and to identify those cancers that may not require radiation to be adequately treated.
Clinical trials and clinical research have changed the landscape of radiation options. We now have many tools in our toolbox to individualize radiation treatments following breast-conserving surgery to successfully treat early-stage breast cancer.