Saturday, May 21, 2022, 9:00 a.m.
Harrisburg Area Community College
1 HACC Drive
Harrisburg, PA 17110
Fight breast cancer on foot this May! The PA Breast Cancer Coalition is lacing up for the Highmark Walk for a Healthy Community and we want YOU to walk with us! Join us on Saturday, May 21 at the Harrisburg Area Community College as we walk together towards a cure for breast cancer.
By creating a team, walking as an individual or simply making a donation - your support will fund life-saving breast cancer research and send FREE Friends Like Me care packages to recently diagnosed women in Pennsylvania.
Click here to learn more and/or register today!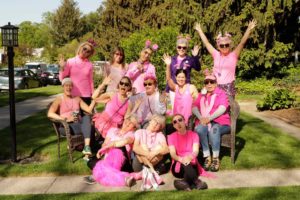 Contact Info
Daniele Yanich
17177692301
40.2943397
-76.8866848
Harrisburg Area Community College 1 HACC Drive Harrisburg, PA 17110