Saturday, November 13, 2021
Field of Screams
191 College Avenue
Mountville, PA 17554
Experience the thrills of being chased by bloodthirsty zombies on this one of a kind 5K course through Field of Screams! You will be immersed in professionally illuminated movie-quality scenes while running through mud, crawling over obstacles, jumping through fire and so much more! You can run this amazing course during the day or for an even more intense experience you may choose to run the same course under the stars!
Event proceeds will benefit the PBCC!
See additional details and register here.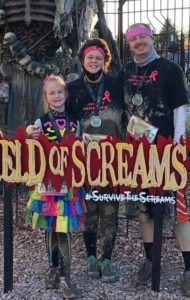 Contact Info
Daniele Yanich
717-769-2301
40.0401418
-76.4253187
Field of Screams 191 College Avenue Mountville, PA 17554