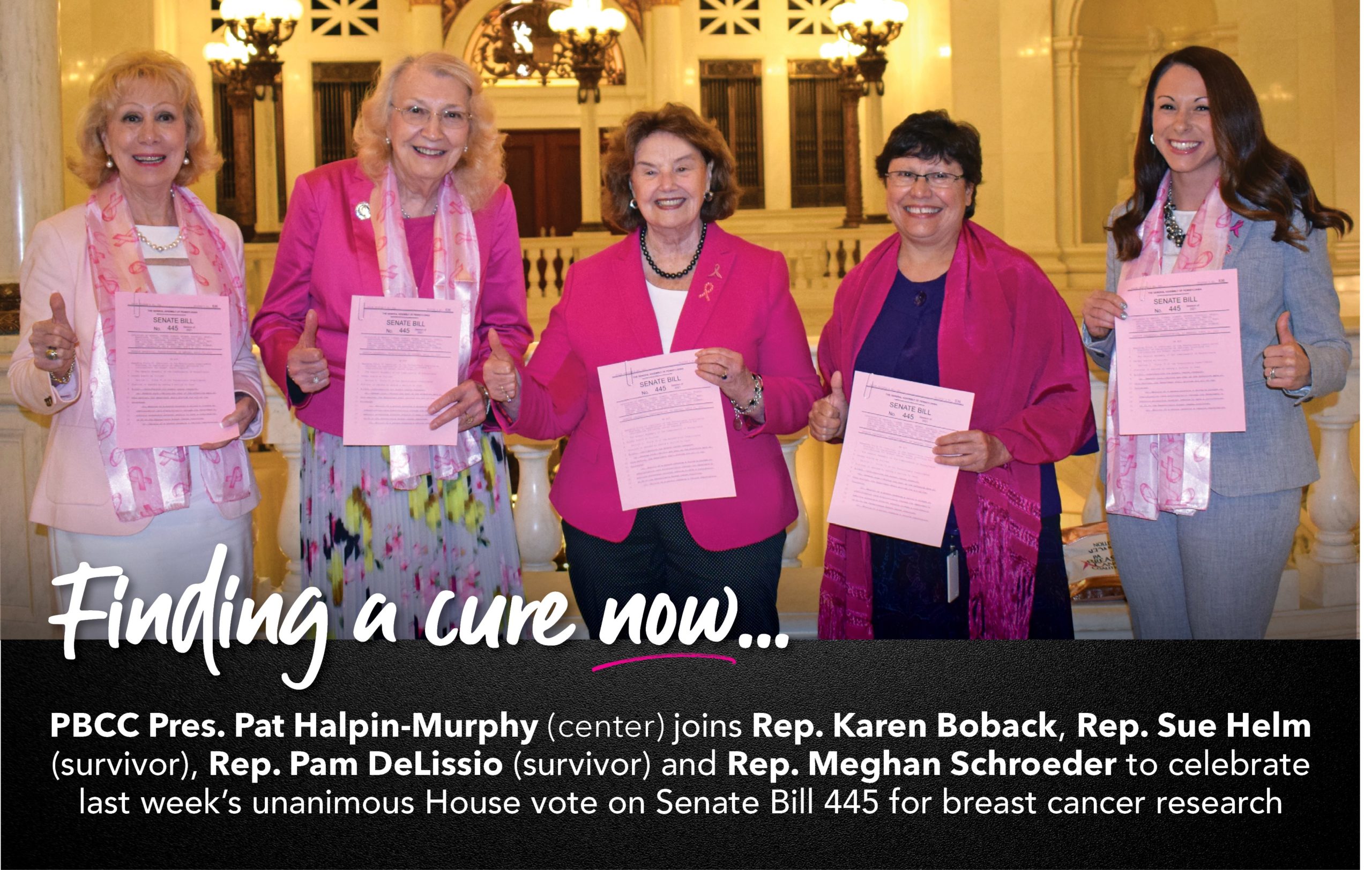 opens PDF file
It's LAW! The PA Breast Cancer Coalition's legislation, Senate Bill 445, introduced by PA Sen. Bob Mensch, passed both the PA Senate and PA House unanimously! Governor Tom Wolf signed the legislation into law on Friday, June 25, 2021. Senate Bill 445, Now Act 23 of 2021, will enable Pennsylvanians to donate $5 to breast cancer research when renewing their driver's license or vehicle registration online. Proceeds will go toward the PBCC's Research Grants Initiative.
Click here to read Senate Bill 445.
Thank YOU for your calls, emails and visits. Your advocacy and action make a difference!
Our Pennsylvania breast cancer researchers desperately need funding. They rely on small grants to build big ideas that lead to treatments and cures for breast cancer.


Click here to find your state lawmakers
Call or email (or both!) your state representative and say "THANK YOU" for voting "YES" on Senate Bill 445 to make the PA Breast Cancer Coalition a beneficiary on PA Driver's License and Vehicle Registration online applications.
Tell them why it matters. Right now, only a small percentage of research grants receive funding on the federal level. Researchers in PA need grants to get their breakthrough ideas off the ground. Senate Bill 445 will help!