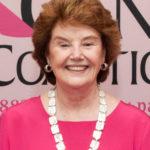 Dear friends,
Welcome to the 2022 PA Breast Cancer Coalition Virtual Conference! Thank you for taking the time today to learn more about the latest in breast cancer research, treatments, care and wellness. We have 10 wonderful workshops and if you can't get to them all today—don't worry—they'll be available right here through December 14!
I'd like to thank our workshop presenters for giving up time from your busy schedules to share your expertise. Thank you to our 2022 awardees for all that you do to advance breast cancer awareness, research and legislation, and thank you to our generous Conference sponsors who truly make this day possible. We are fortunate to have so many advocates working towards our common goal—to find a cure for breast cancer now… so our daughters don't have to.
Most importantly, Thank YOU for being a part of our mission!
Best regards,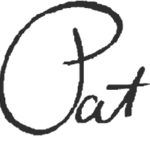 Pat Halpin-Murphy
President and Founder
P.S. Don't forget to share your photos and thoughts about Conference with us on social media!