Friday, May 06, 2022, 12:01 a.m. - 11:59 p.m.
Get ready to give! On May 6, visit pbcc.givelocalyork22 and make a donation to the PBCC. Your contribution will support programs such as our breast cancer research grants and free Friends Like Me care packages.
Today in Pennsylvania 37 women will be diagnosed with breast cancer. It is the mission of the PA Breast Cancer Coalition to find a cure for breast cancer now, so our daughters don't have to. On May 6, please consider helping us to a step closer to a cure.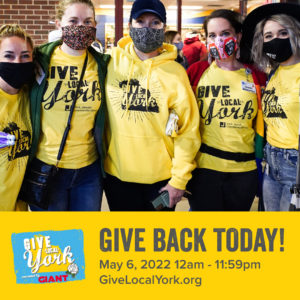 Contact Info
Daniele Yanich
17177692301