Tuesday, June 01, 2021 - Friday, August 13, 2021
Tree Top Golf Course
1624 Creek Road
Manheim, PA 17545
Golf 'til you drop with the Tree Top Ladies League at Tree Top Golf Course this summer!
Don't miss this exciting opportunity to support the PA Breast Cancer Coalition, on your time! Golf a round in support of the PBCC, any weekday from June 1 - July 30 and June 26 & 27, 2021, by completing the registration form and submitting it to Tree Top Golf Course.
The Golf 'Til You Drop finale tournament will be held on Friday, August 13 and will feature a tailgate, basket raffle, and night golf! For more information or to register please call Tree Top at 717-665-6262 or email info@treetopgolf.com.
Download Registration Form Here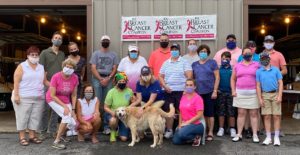 Contact Info
717-665-6262
40.2150077
-76.4923086
Tree Top Golf Course 1624 Creek Road Manheim, PA 17545