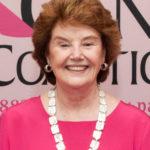 Dear friends,
Join us as the PA Breast Cancer Coalition celebrates its 30th anniversary at the 2023 PA Breast Cancer Coalition Conference in person on Tuesday, October 17th! I'm sure you've missed the opportunity to learn, network, and celebrate in person as much as I have, and on behalf of the entire PBCC community, we are counting down the days until Pink Party and Conference.
In addition to the excitement of returning to the Hilton Harrisburg, we are grateful this year to be celebrating the PA Breast Cancer Coalition's 30th anniversary! Thank you in advance to our sponsors, awardees, workshop presenters, exhibitors, volunteers, and attendees for making this year's Conference the best yet. I'm eagerly anticipating all the opportunities we'll have to learn and grow with this remarkable group of survivors, advocates, and medical professionals. We are fortunate to have all of you working toward our common goal—to find a cure for breast cancer now… so our daughters don't have to.
Register today, and I'll see you on Tuesday, October 17th to learn about the latest updates in breast cancer research, treatments, care, and wellness!
Warmest regards,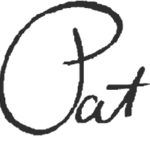 Pat Halpin-Murphy
President and Founder
P.S. Don't forget to share your Conference photos with us on social media!