A Message From Pat Halpin-Murphy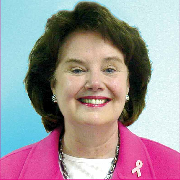 Breast Cancer Survivors must be heard. They must have a voice in the medical, legislative, insurance and corporate communities throughout this state. The Pennsylvania Breast Cancer Coalition is the voice for breast cancer survivors in our Commonwealth.
We know that the only way to end the breast cancer epidemic is to find a cure for breast cancer. Since 1993, when we founded the PBCC we have dedicated our lives to this mission. The PBCC is the only statewide grassroots breast cancer organization, and we represent patients, survivors, families, medical professionals, government, labor, and industry leaders.
Our highly acclaimed statewide outreach efforts include Friends Like Me™; our traveling photo exhibit, 67 Women - 67 Counties: Facing Breast Cancer in Pennsylvania™; the Income Tax Check Off for Breast Cancer Research, and the PA Breast Cancer Coalition Annual Conference. These vital life-saving programs raise thousands of dollars for research, create awareness, provide free care packages to new survivors, and educate the public.
My battle with breast cancer ignites my resolve to make certain that our generation is the last to ever fear breast cancer. As a new grandmother, I thank you for joining the PBCC's efforts "to find a cure now... so our daughters and granddaughters won't have to."